Press Kit
BIO
Mosaic Sky originate from Dunedin, New Zealand. They defy being pigeon-holed, and celebrate the fact that each piece tells a story and in a style all its own.
The band was born of a need to write and perform original music. Formed in 2018, Mosaic Sky is the culmination of over 10 years of musical experimentation and composition.
With a sincere goal to produce music that feeds your soul while engaging your mind, amongst their current repertoire you'll find songs of universal resonance that are accessible, yet never dumbed down.
Composer, Matthew Thompson, writes with a passion that comes from his soul and transcends into Mosaic Sky's musical creations. Together they prove that music should ultimately be about how it makes the listener feel.
Mosaic Sky creates a sonic landscape, full of shapes and colours that will take you on an aural journey. They strive for their compositions to have memorable melodies that stand on their own, yielding an unmistakably musical foundation for their haunting vocals.
Matthew Thompson - Guitar, vocals
Nathan Jaquiery - Bass Guitar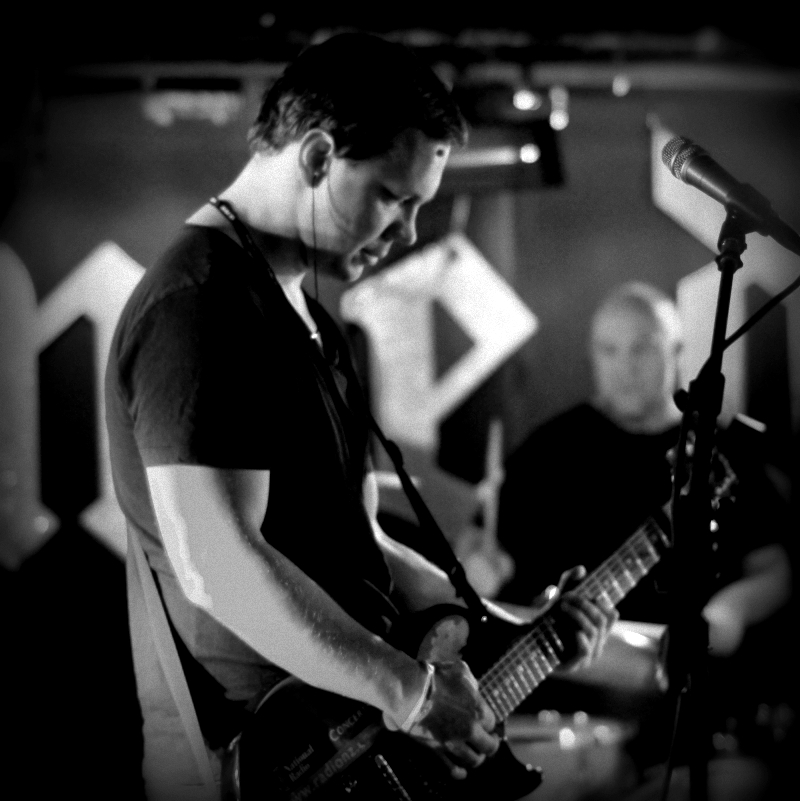 Matthew Thompson
Front man Matthew, plays ambient guitar and vocals, focused on textures, mood. He is also the man behind the compositions that you hear.
He is a talented musician with an strong sense of rhythm and harmony. Matthew has been in a multitude of musical projects in the past, and lives for having his music performed on stage.
With almost 2 decades of performing experience and knowledge, he adds to every project he is a part of.
Matthew enjoys dabbling in recording, mixing and electronic music on the side and in his spare time likes pondering the universe, drinking coffee and trawling YouTube
Mosaic Sky came together after the development of some musical connections he made through the local homeschooling community.
Matthew graduated with a Bachelor of Music, Composition from Otago University in 2004, and is currently playing guitar in Ambulant, and previously was in a post-rock trio 'The Dry', joke rock band 'The Local Hoons', experimental improvisation project 'The Bradley Initiative' and various ambient electronic compositions.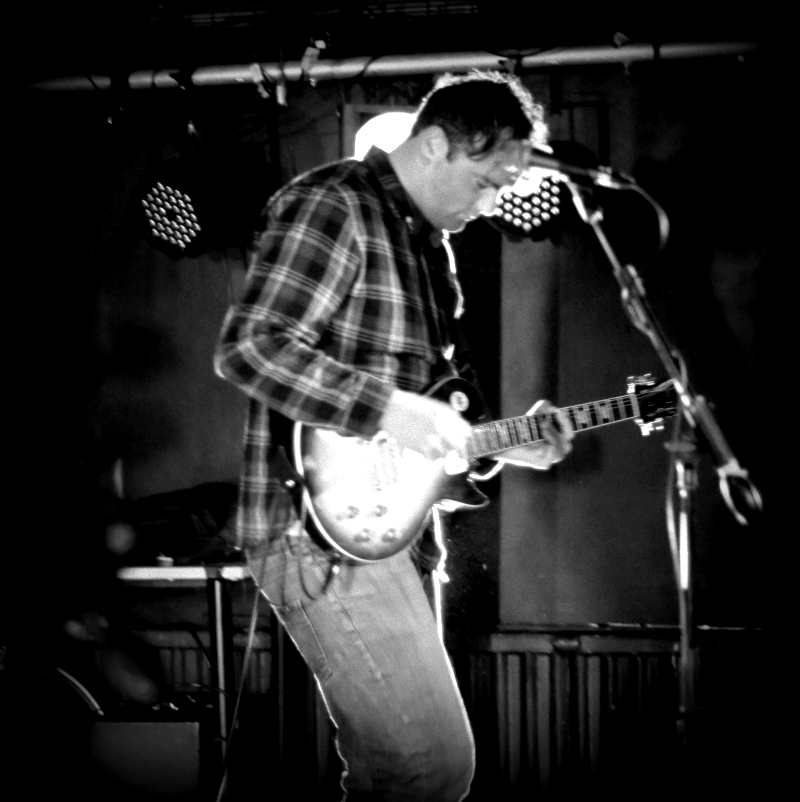 Pete Conway
Guitarist Pete plays guitar, with 6 layers of distortion and some fancy finger work he adds a whole extra dimension to the soundscape.
Pete enjoys writing music of his own, and has a new musical project of his own under construction at the moment.
Pete and Matthew met through their wives, who knew each other thanks to a playgroup they both attended with their children.
Pete works in marketing, and is a creative soul that loves to surf.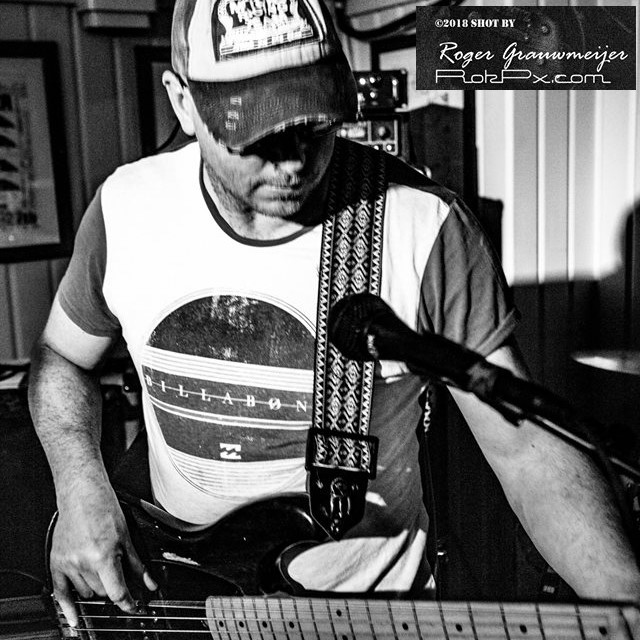 Nathan Jaquiery
Nathan is the man on bass adding a minimalistic, solid foundation and a melodic element to the music without stepping on the toes of the other band members.
His philosophy is to subtly compliment what is going on. He believes that the bass is a foundational instrument, so ideally it should form the rhythmic grounding for the band.
All of Nathan's previous band experiences has been playing in original bands, he loves nutting out and developing bass lines.
Currently he is playing in Mosaic Sky and Ambulant (est in 2011), and is also working with Ollie Crooks (singer song writer) supporting him recording tracks in his latest album.
His first band was called Fuse, where they developed and wrote approximately 30 songs in period of 6 months and then disbanded, this was exactly 20 years ago.
Nathan picked up the bass in his late 20's, and never looked back. Prior to that he played acoustic guitar a little, but never found his niche with it. He was immersed in an extremely musical family, where music was (and still is) a part of everyday life. Through his teenage years Nathan played an euphonium in a brass band for about 10 years.
While he has no official music related qualifications, he just loves the lifestyle, opportunities and rewards that playing music offers, such as meeting amazing people, playing in great events, and expression through creativity and the arts.
In his spare time Nathan loves surfing, cycling, exploring NZ's great outdoors, travel as well as hanging out with his kids.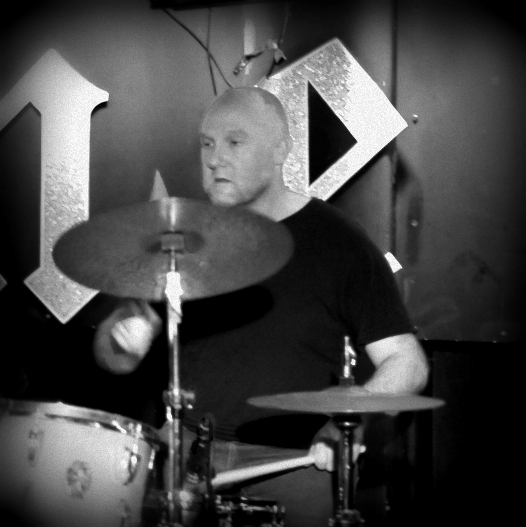 Dwayne Chisholm
Drummer Dwayne, brings it all together and drives the music forward with interesting and unique beats.
Dwayne has been drumming with a variety of people since his early 20's and enjoys being part of this exciting adventure.
Review
Mosaic Sky are pioneering new avant-rock through their integration of minimalist rock and avant-garde ideas that come through beautifully in their complex and mesmerizing soundscapes.
Review
With nods to Sigur Ros, Radiohead, and many others, Dunedin's Mosaic Sky creates a unique brand of cathartic release with their excellent sound.

The band has attained striking erudition, dexterity and compositional know-how in their interlectually engaging music.
Listen
Here is a sample of our latest works